I was frustrated as I hung up the phone. The room was dimly lit. Three cement walls and a glass wall behind me. I felt like everyone in the room outside was looking in. I had just had a frustrating discussion with my doctor. It took everything to keep myself from chucking my notebook at the wall.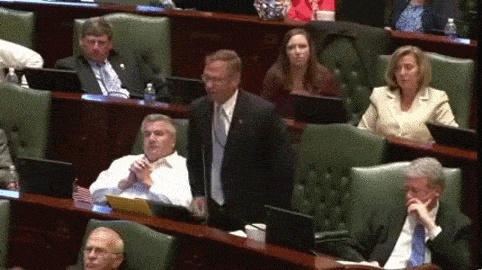 I took a deep breath and packed up my things to move to another room. I had to get to work, I was already late.
I couldn't shake the frustration. I probably wrote some seizure jokes into my articles that day, as one does. Dark humor cures the deepest of sorrows. No, wait, deep sorrows create dark humor. My bad.
"The Lord is close to the brokenhearted
and saves those who are crushed in spirit."
"I don't think there's anything else I can do for you."
That's what she said to me. Almost as nonchalantly as the day she delivered my diagnosis. I wasn't mad at her… per say. That's fancy lingo for "I was mad at her." We were on track for 4 more months of treatment, and a hoped remission after. I should've seen it coming. She had ordered me opioid painkillers just six weeks before. I was having problems eating. She mentioned IV medications. I didn't know she had run out of answers.
"There is one specialist I know of in Denver. She's very good. But she has about a year waiting list. You should get on that now."
No kidding. I should get on that now? Gee, I would have waited six months before getting on that. I tried to hide my frustration, but it showed through my voice. I had gotten through the call without choking up, though.
As I worked, I tried not to play "20 Questions" in my head. "Would I be disabled forever Would I have to depend on a wheelchair forever? Could I go to grad school? Could I hold a normal job?" And then, once again, "Would I be disabled for life?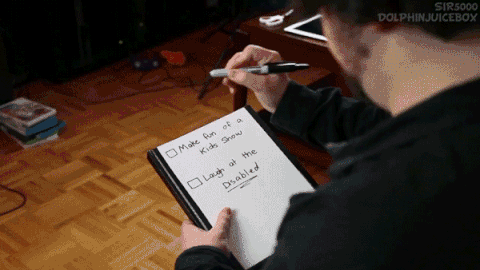 Such was the most important question to me, as I sat in my wheelchair typing away on a computer. I had been so weak as of late, but I was craving a walk more than a pregnant woman craves pickles and peanut butter. A hundred push-ups would've been nice stress relief right about then.
Two days later, I awoke to the same thoughts invading my brain. I also awoke to my 21st birthday.
I was in a bad mood. I had hoped no one would remember my "special" day. I didn't want anyone to say "Happy birthday!" I had imagined my 21st in a whole different way. Not a blackout drunk way. I don't know. Just different.
I was happy to have survived the year, to have made it to 21. I was not happy, however, that I couldn't step on my school campus without the aid of my noisy chair. I still haven't named him. George, maybe?
I had previously been on track to be in a Ph.D. program during my 21st birthday. I was prepared to have my degree at the age of 24. What happened?
A few days later I found myself sitting at a table in Applebees with 12 close friends, chatting away. I, however, was still distracted by my thoughts. I hadn't told anyone yet. I hadn't texted anyone. I hadn't found a good way to make it into a joke so it wasn't so hard-hitting. Scratch that, I had casually brought it up to an acquaintance at church the night before. He literally started crying. I didn't want that reaction again.
I casually popped a pain pill into my mouth as we sat around waiting for our food. It was the only way I would make it through the night as nerve pain started screaming at my senses. I tried to smile a lot.
I ended up telling some friends several weeks later. A couple of months after getting that phone call, my family and I decided on a new specialist in Virginia Beach. I'm flying out to see him for the first time the first week in January. I hear wheelchair users are treated like VIP in airports. Looking forward to it.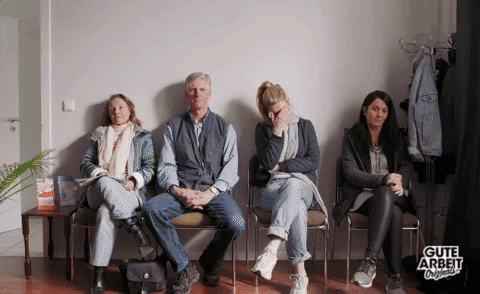 I'm not worried about a new doctor like I usually am. I'm at peace. I know that whatever this guy is like, and whatever his staff is like, God will carry me through. Hopefully "through" the doors completely healed.
No matter what curve balls come my way, God will never tell me, "There's nothing else I can do." God is all-powerful, all-knowing, and all present. I serve THE God, ruler, and maker of the universe. I never run out of options with Him. I can't say the same about my closet.
"Our God is in heaven;
he does whatever he pleases."
I truly believe God will heal me. So for now, we're going with the Virginia Beach option. If that doesn't work, there will still be never-ending options in the light of what Christ has to offer me. I will never come to the end of Him and his sovereign knowledge will provide a light and guide for me.
"Lord, the God of our ancestors, are you not the God who is in heaven? You rule over all the kingdoms of the nations. Power and might are in your hand, and no one can withstand you."
I'm not going to get a surprise phone call from God telling me he can't do anything else anytime soon. I'm stuck with Him and He's stuck with me. I'd say this is a pretty good place to be.
"So he said to me, "This is the word of the Lord to Zerubbabel: 'Not by might nor by power, but by my Spirit,' says the Lord Almighty."