Many of my readers don't know I had a job. No worries, I don't talk about it much, as I worked for a political commentator and late-night comedian. I don't have the energy to be stoned in the streets over my latest take on Trump. Thanks though.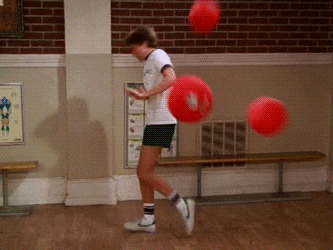 About a month ago, I received an abnormal blood test showed my thyroid is underperforming and my blood count is down. I had been having a hard time getting through the day. It was hard for me to sit up. I reclined most of the time. I was terribly tired, with sustained pain and discomfort. I knew I had to make a change.
---
When I originally applied for my job, I was still mostly bedbound. I remember coming across the job posting. I was trying to relieve my pain in a hot rub-dub-tub and reading articles on my favorite comedian commentator's website. Suddenly, I noticed a "jobs" tab. Lo and behold, I clicked. Thus began the beginning of an online adventure.
It was admittedly the strangest job posting I have ever read. The posting was frank, the summary being "Only apply if you're funny. Read the directions of articles submission. Don't apply if you're an ignoramus cockalorum. No bull crap. No sob stories."
For my more conservative readers, you'll be happy to know "ignoramus cockalorum" merely means "ignorant, self-important little man." You may add the phrase to your vocabulary in good conscious.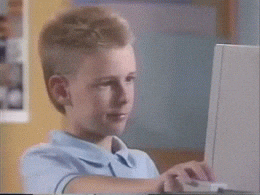 I was excited at the prospect, but first, I had to pray. I asked God if I should apply. He said, "why not." I said "okay."
I was required to write two sample articles and submit them. No resume required. I was writing because I wanted a challenge and loved their late night show. I didn't think I'd get the job. I had been feeling particularly useless as of late. Just a sicko in a bed. Having to skip the college semester. Skipping meals. Having to skip showers. You don't know shame until you've met sponge baths.
The next day, after much proofreading and revision, I sent two articles. There. Done. Bombs away. The instructions had said to check my email promptly for a response. Who was I kidding? No one would respond. Negativity kills opportunity.
I got the job. 'Twas the beginning of an amazing job. Working with amazing people. Learning an amazing amount of personal information about politicians that I never wanted to know.
Over the past year, my job has given me purpose. When I was outside of school, and even when I was in school, working helped me know I was making a difference. It was truly a job from God, dropped in my lap like the fat furry blob currently snoozing on my chest. My cat.
When I was well enough to go to school fulltime, I still held a vice grip on my job. I was still in treatment for my multisystemic disease. I wouldn't let my work go. Toward the end of the semester, I got the news from my doctor: she could no longer treat me. My treatment was proving futile. I was stuck.
More than ever, I was happy for a job to distract me. So, I wrote.
When winter break came along, I came down with a cold. An instance of sickness is trivial for the healthy, devastating for the sick. I didn't bounce back. Over the following months, I had a hard time getting out of my recliner.
The fatigue was unreal. The memory loss was starting to hit again. Little words would trickle out of my mind, through my ears, and onto the floor as I forget how to spell. I'd look at names I wrote on a page, confused, forgetting who they were. It was scary, sad, and everything in-between.
As I struggled through each week, I knew I had to make a change. I was finishing my last semester at college, still employing a wheelchair to get around, and I was exhausted. I didn't see my friends. I hadn't been to church in four months. My room was a mess. I didn't have enough energy to help with the dishes. That was no way to live. Like millennials suckling off their parents' income. Not a life. Get a job.
I couldn't quit school. It's my last semester and I had already paid an exorbitant price for classes. I had cut out all social activities. The only option: quit my job.
The words didn't flow through my mind easily at first. "No, it's a great job! What will I do without the money for medical expenses? What will I do without making a tangible difference each day? What will I do without my coworkers?"
The stress of my busy schedule was killing me. Quite literally. I knew I should be napping, doing physical therapy, resting. I abhor the word "resting," but it's supposedly a thing sick people need to make their bodies better. I had just assumed my body would finally get itself in line after a year of streamlined care. Of course, it didn't. I'm not stupid, just a little dumb.
After prayers, and tears, and a lot of thinking, I submitted my two weeks' notice. I don't cry over many things, but this loss made me somber. I cried. A lot.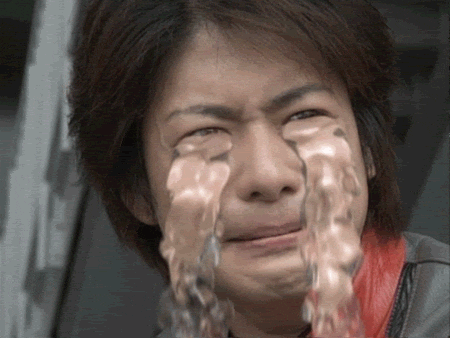 Stepping away wasn't something I had done lightly, it was something God told me I needed to do. I needed to trust Him. I needed to trust Him as I spent hours writing, and rewriting, my resignation letter. I don't have to trust Him, I want to trust Him. Leaning on God is as wonderful and exhilarating as it is hard and scary.
I was expecting my bosses to be a bit peeved. March would be a busy month and my position would take months to fill. I felt so bad for leaving, but they surprised me. My editor was so understanding and conveyed her friendship and support. My big boss replied saying how sad he was to see me go. He wanted a phone call with me to say a proper goodbye.
The day after I sent the letter, I called my boss. He wanted to know everything about my disease, which I had successfully hidden from them for most of my employment. I had done gymnastics to make sure they didn't know how sick I was. Sneaky sneaky. I didn't want my illness to be an excuse. For anything. Once I knew it could start affecting my work, I stepped away. The whole team was so loving and understanding.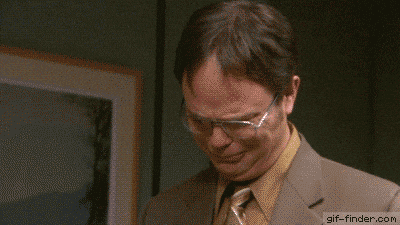 I can't explain in how supportive my bosses and colleagues have been. They've extended friendship and generosity in a way I never thought possible. The outpouring of love from fans of the late-night show was overwhelming. My inbox was blowing up, my Twitter account bursting at the seems. The texts from my colleagues were numerous and loving. The final farewell was somber. Everyone kept making me cry through the following days. Stop it. I blame the disease. It's altered my brain chemistry, okay? Okay.
The most touching moment was a conversation between my editor and me after my last day of work. I won't get into the details on that one, as the phone call was far too special to share.
God said He'd take care of me. That He will open another door for the one He's closing. I never think he can outdo His last provision until I see what He does next. This job fell from the sky, and the blessing to follow brought friendships and support.
I haven't been able to stop thinking about my work friends. I pray for them every day. I read and watch their content. Obsessively. In a world of Kardashians, my editor is a role model better than a hot fudge Sunday drizzled with caramel and caramelized pecans. My boss is more supportive than the boulders of Stone Hedge.
I've come to realize the weaker I become, the more God is glorified. The more humbled and shamed I am in the world's eyes, the greater I am in the Kingdom. The less I can do physically, the more God can do spiritually.
Though I am devastated at saying goodbye to such fulfilling work, and high caliber group of people, I know I'm still walking in God's will. Right now, He has called me to rest in the shadow of His wing. To meditate on His provision and goodness. To reflect on the inconceivability of His majesty. So I rest.
Be merciful to me, O God, be merciful to me!
For my soul trusts in You;
And in the shadow of Your wings I will make my refuge,
Until these calamities have passed by.
He that dwelleth in the secret place of the most High shall abide under the shadow of the Almighty.