I was enjoying myself at a barbeque several weeks ago. It was an end of the year celebration for a college group I once attended. A final hoorah. Complete with stacks of meat and the legal poison they call "Doritos ."
I was sitting and talking with a friend while watching the rest of the group play volleyball. I wasn't watching the ball. SMACK. Ouch. I found it with my head.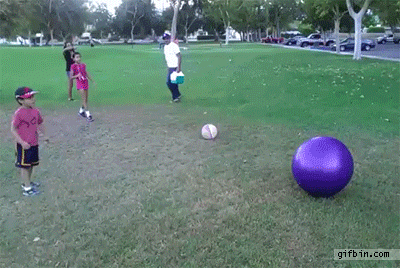 My friend was reiterating her mourning over having to leave her job, her school, and move on in life. As I have written before, I completely understood (Senior Angst: What I'm Doing After Graduation). That day, however, I was mourning something more.
I watched everyone as they laughed. As they easily sauntered around. As the seniors glowed with anticipation for their futures. "When was the last time they thought about death?"
The question invaded my mind, asking itself persistently as I tried to focus on being present. One thing was distracting me. A friend of mine with my same disease had recently taken a very serious turn in health. Death. It was whispering to her.
I watched as the young athletes continued to play. Healthy. Strong. Hopeful.
Gosh darn it. I wished the life's losses would never have to smack those healthy students in the face like the volleyball had smacked my head earlier. As the saying goes: If wishes were weed all Colorado beggers would be high. Or something like that.
Loss is a part of life, more inevitable the older a person gets. Someone needs to find that fountain of youth. Stat. Like yesterday.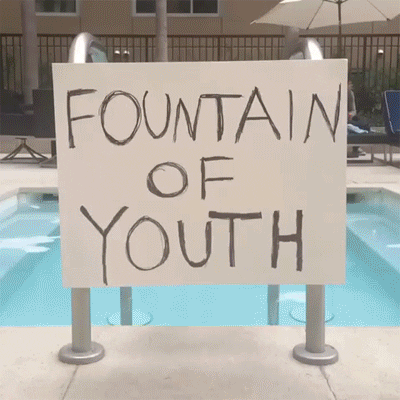 "When was the last time they thought about death?" the question persisted.
I bet they haven't thought about it in a while. Then again, not many people have sick friends. Most people don't integrate themselves into online communities of those with spiraling health. I had done just that. It gives me support, but also a greater anger at this fallen world.
All the friends in front of me get to run in strong bodies, go on hikes, and attend university. My online friends have to wheel around cautiously, analyzing their environment closely for what could be done if they fainted to had a seizure. These friends get to take deep breaths, drinking as much air as they desire. My other friends cough up blood. These friends can eat double stack burgers with Doritos. My other friends subsist on feeding tubes inserted in their intestines and fluids through a catheter in their hearts. Death licks at some more hungerly than others.
What is better: to be aware of one's ticking clock and the travesties of life, or to be oblivious to sudden ruin and the evils of this world? They say "ignorance is bliss," but is it really?
I want to try and answer the questions above with anecdotal life experience. I've noticed is I'm closer friends with those who have witnessed tragedy than I am with those who are unfamiliar with suffering. I have more of a connection with my friend who lost his sister than my friend is freaked because he lost his favorite wallet. I have a closer relationship with my friend who struggles with mental health than I do with my friend whose only emotions are happy, laughy, and hungry. The latter person is no one particular. Don't stone me.
My theory is that deep, reactive emotion drawn out by difficult circumstances binds its sharers with a nearly unbreakable cord. Or more a cord more resilient than president Clinton's persistent statement "I did not have sexual relations with that woman."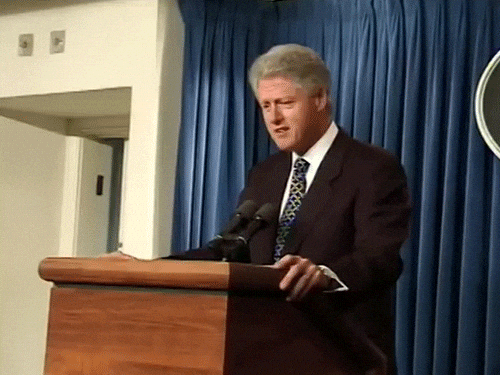 I know psychology has an official label for this phenomena, but I was too lazy to ask Google about it.
Death. Sickness. Loss. These are the true descriptors of life, and the summation of why Jesus came to save the world. I've never understood the need for Jesus' sacrifice as much as I do now. This understanding was only drawn with the presence of suffering in my life and the lives of those around me.
Luke 19:10 (NKJV)
"For the Son of Man has come to seek and to save that which was lost."
Notice this verse doesn't say just say "the lost," but "that which was lost." Christ didn't only come so that we may have eternal life, but also so that He could restore everything which was lost to humanity. God cares about what we care about, and is eager to return to us our loved ones, restore sacred possessions which were lost, and bring haggard bodies back to their former glory.
Original creation was never meant to take away loved ones, health, or possessions. The loss of all those things in sinful creation means our lives are often in a replay of anxiety, sadness, physical pain, emotional pain, bitterness, envy, and so on.
Isaiah 61:1 (NKJV)
"The Spirit of the Lord God is upon Me,
Because the Lord has anointed Me
To preach good tidings to the poor;
He has sent Me to heal the brokenhearted,
To proclaim liberty to the captives,
And the opening of the prison to those who are bound."
Christ did come to bind up the brokenhearted, but most things will not be restored in this life, but in the life to come.
Hope lies beyond the grave, the restoration of all things in Christ in heaven. This hope is only offered, however, to those who believe in Christ's sacrifice and submit their lives to Him.
John 1:12 (NIV)
Yet to all who did receive him, to those who believed in his name, he gave the right to become children of God.
The things that I resent about this world, the losses I've endured, and the sickness I've experienced, bring me to a greater appreciation of Christ's sacrifice and my need for His gift of salvation. While my peers playing volleyball in the backyard at that BBQ may not know the loss I do, I am privileged with the ability to see the significance of the cross to a greater extent.
I can never judge, however, what a person has been through. No one can know a person's pain by outward appearance. What I do know is that those who hurt the most have the most to gain in life after death, and a greater reason to look forward to being reunited with Christ. It's gonna be one hell of a party. Maybe even a BBQ.