Now that I'm out of school, I'm doing more "normal people" things. I'm starting to drive again. Seeing friends. Graffitiing buildings. The usual.
I'm finding it difficult to integrate back into my friend group. Painfully difficult. Like pulling teeth, or having to cut grandpa's thick, yellow toenails. That kind of difficult.
When I got sick, my whole world stopped. All my dreams and plans were on hold. Any volunteer work I was doing halted. My church attendance dwindled. My dating life disintegrated. Oh wait, that didn't exist beforehand anyway. My bad.
In my mind, I thought the rest of the world stopped with me. My consciousness believed everything would stay the same, that it'd all waiting for my return. I was wrong. More wrong than a tutu on a T-Rex.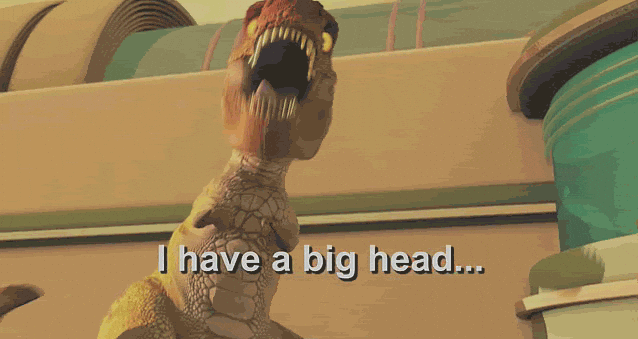 The world has moved on. Without me. My friends have new friends. They have new experiences and inside jokes. I almost feel like I'm meeting them for the first time again. I feel like I've lived a whole lifetime separate from theirs. Like I'm an alien unable to relate to the common experiences of humanity. Wondering why humans shake one another's digits when meeting. Wondering why their females need so many shoes.Why they like coffee, which is just burnt bean water.
My "activity cap" for being out and about is 2-3 hours. In that time, I have to catch up with everyone, participate in the designated activity without actually doing physical activity, and figure out what has changed in the group dynamic. 2-3 hours isn't enough time.
With the stress of going out, I find myself wanting to stay home. Staying seated in the comfort of my chair. Staying away from the pressures of engaging with people, from the physical drain it takes. Staying away from conversations in Starbucks where I awkwardly pretend to like their coffee. I don't. It sucks.
Don't get me wrong. I LOVE hanging out with my friends. It's my favorite thing to do. I have so many wonderful, supportive beings in my life. Every time I go out with my friends, I have a blast. For 2-3 hours. Then, I have to leave early. I think of all I'm missing out on. It's like a punch in the gut by a kangaroo.
It would be so much easier to live in isolation. It would be easier to stay home. I would feel better physically. I wouldn't have to go through withdrawals every time I come home because I miss my friends. I could exist in online communities without much exertion. I could stick to talking with fellow sick people who understand my situation.
The world is such a foreign place to me now. It's not that I don't know it, it's that it doesn't know me. I don't fit into society. I can't participate or contribute like a "normal" person. This is one of the biggest complaints I hear from fellow ill people. They feel like a drain on society. Barely human. Spending most of their existence in a dimly lit house. One of the woman, who suffers from severe Chronic Fatigue Syndrome, puts it like this:
"It's like I've died, and am being forced to watch as the whole world moves on and forgets me… I don't feel human… I have nothing to offer." – Jennifer Brea, "Unrest"
Sounds dramatic, but oh so true.
This feeling of "un-belonging" isn't isolated to the illness community, it applies to every person I know. I've never met a person who feels like they completely belong. Most people, at least occasionally, feel awkward. Unwanted. Unseen. Misunderstood.
Humans are complex creatures. Most of us don't understand ourselves. How then can we expect other people to understand us? How can we fit into the world? Why would we risk the hurt of being misunderstood? Why would we want to interact when it's easier to isolate? Why would we reach out if others might not reach back?
Deciding on a solitary life would be so much easier than trying to maintain connections. However, I'm not going to step away from socialization. If I did isolate myself, I'd let the disease win, and I'd let Satan win. Not to mention, I'd miss being around my awesome friends. And doing mischevious things. I only joke.
One of Satan's greatest chess plys in life is to get us alone, away from people who love us. Away from people who will speak truth about who we are in Christ, and who we are relative to the world. When we're alone, we're prone to get lost in our heads and Satan's lies. People keep us grounded in reality, even if people can misunderstand and hurt us.
The risk of being misunderstood by others is outweighed by the need to have human contact. The risk of being drained by physical activity is outweighed by my need to hear affirming truth from my friends. Seeing what I'm missing out on in the world, and the friends who have moved on, is outweighed by being with the friends who have remained faithfully by my side.
For many of us, especially those who have been deeply wounded by broken relationships, it would be easiest to disappear into the safe walls of our homes. To never be hurt again. There is no rejection or drama when we're alone. In turn, though, we trick ourselves. The negative effects of being alone far outweigh the effects of being completely known. The people around us that make life worth living, after all. It's those people we are called to love.
People are what matters in this life. It would be easier to disappear into loneliness, but disappearing means dying to what matters: people.
I'm resisting the aversion of my body to activity and choosing to continue to socialize. Friends and family are what matters most to me. I'm putting aside the pain and discomfort for those who put meaning into life. It will also give me an excuse to go out for a sundae. To see friends, of course. Even if they are friends named "Hot Fudge" and "Pecans."
Hebrews 10:24-25 (NIV)
And let us consider how we may spur one another on toward love and good deeds, not giving up meeting together, as some are in the habit of doing, but encouraging one another—and all the more as you see the Day approaching.