The most offered suggestion concerning my illness is dietary changes. Keto. Paleo. No gluten. No sugar. The "Lyme" diet. Vegetarian. Vegan. The "eat nothing and die" diet. Listen: I've tried 99 diets, and yours is one. Stop it. Please.
A question rarely queried, however, is how I'm "feeling." Though few ask me about specific symptoms, I know many are curious. What does it feel like to be this sick?
I've found at a loss for words describing my symptoms, even to my doctors ( "There's Nothing Else I Can Do:" Things You Don't Want to Hear from Your Doctor…). There comes a point where there are too many things wrong with one's body to remember. The list of symptoms is so long, it would give the Empire State Building a run for all the Trump money.
I have, over time, formulated a response to this question. I want to share my symptoms, because I know you want to know what I know and how I know it. I'll stop now.
Firstly, I have never been "healthy." Yes, there was a time in my life (high school years) where I was very fit and "felt great." I noticed then, however, others around me could run farther, jump higher, and lift more than I. Even if I had been training longer and harder than them. I also thought one's feet going numb while running was normal. Chest pain from walking down the hall was common. Pain waking me throughout the night since I was ten was average. Dislocations, pulled muscles, and many sprains were to be expected. Nope.
My normal state of being is like having the flu. Normal flu and the stomach flu. Plus these other things:
Weakness. Making my bed makes me winded like I just ran three miles being chased by a tiger in a tutu.
Dizziness. Like I just disembarked from one of those spinny rides at the fair.
Balance issues. As if a WWE fighter is pulling me to the left while I walk or stand.
Pressure headaches. They feel like thatnWWE fighter above is pushing down on my head. All the while, my temples are being squeezed in a vice.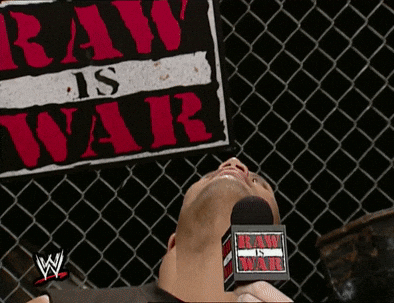 Random rashes.
A throat which feels like that WWE's opponent is squeezing it, every time I eat.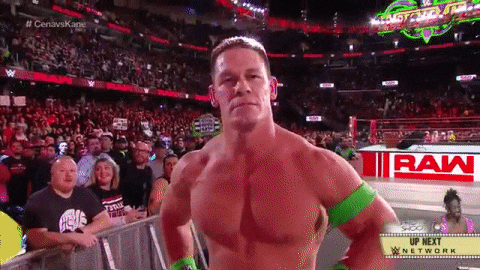 Muscle pain feeling like I'm plugged into a power socket.
My ribs slip, pushing into one another when I lay on my side. Like a dog on a freshly waxed floor.
My heart flutters at 140 when I walk down the hall. Or, when I see me a piece of fine man meat.
My mind forgets faster than… gee golly, what's that blue fish's name from Finding Nimrod?
My muscles twitch and glitch like like a dimension traveler between time plains.
My eyes are sensitive to light, like a vampire. Wait, maybe that's the source of all my problems. I'm a vampire. That's it. I just need some blood sausage. I haven't tried that diet yet.
Some days, all these symptoms are present at once. Other days, it's only a few. Chronically ill patients have "good days" and "bad days." I could be on my feet cleaning one day, and unable to get out of bed the next. It's unpredictable as Colorado weather.
If you're tired of my whining, you're in luck. We're moving on to the point of all this complaining.
After being substantially unhappy for the last three years,  I'm finally content. I've learned to abase, and abound. Be content with little, or with much. It's not my own effort that resulted in an attitude adjustment, it's God's work on my heart.
Philippians 4:11-13
"Not that I speak in regard to need, for I have learned in whatever state I am, to be content: 12 I know how to [d]be abased, and I know how to [e]abound. Everywhere and in all things I have learned both to be full and to be hungry, both to abound and to suffer need. 13 I can do all things through [f]Christ who strengthens me."
God has brought me new hobbies to replace my old. He's taught me the value of solitude over socialization. He's taught me about His character, how He's not impressed by my "accomplishments," but desires a sincere heart behind my everyday happenings. Things done for God, even small things, bring glory to His name.
1 Corinthians 10:31
So whether you eat or drink or whatever you do, do it all for the glory of God.
For my first year of treatment, I didn't tell anyone my diagnosis. Everyone knew I was sick, but they didn't know the particulars. I would never share with people how I was really doing. I would sugar-coat my symptoms, and try my best to appear healthy. I didn't want anyone to think less of me for talking about it. I didn't want anyone to think I was complaining. I didn't want to tarnish my reputation. Pride. It was pride. I now realize my story can be used for the encouragement of others. May my story be God's story, used for His glory.
Here's the second part to that 1 Corinthians passage:
1 Corinthians 10:32-33
Do not cause anyone to stumble, whether Jews, Greeks or the church of God— 33 even as I try to please everyone in every way. For I am not seeking my own good but the good of many, so that they may be saved.
I pray my sickness will be used for God's glory. No matter if I'm a vampire or not. Excuse me, I need to go get tested for vampirism.