"Have you gained any weight?" asked the deep, and slightly sarcastic, voice on the other side of the phone.
"Not yet dad, I'm working on it," I replied, slightly annoyed. It's true. I'm working on gaining weight as much as a snail can work on reducing its slime. Or increasing its speed. Or negating any other bad snail stereotypes.
My dad often offers that question as his first greeting. He works out of state most of the year, so he tells me to "get better" over the phone instead of in person. That's wholly hilarious because I can't control these things. No matter the amount of positive thinking. Or Hindu sacrifices to the gods, I can't will myself better. (Kidding about the Hindu sacrifices, I wouldn't know how to build a proper alter).
Right now, there is one big thing I can't change: I'm starving.
Not the "I'm starving," mantra sung by my friends when we're picking out a restaurant. Not the "I'm dying of hunger," expressed by children upon lunch being 10 minutes late. Right now, I can only use these phrases in their most literal context.
I have a BMI of 15. I'm always cold. I see bones protruding through my skin I didn't even know I had. I subsist on baby food. Oatmeal. Frosted Mini Wheats. Corn chips, and sometimes, Chex Mix. These are my "safe foods." These foods don't cause a full-body allergic reaction. However, even my safe foods can trigger a reaction at times. I also can't stomach more than 300-500 calories a day.
My lack of nutrition is caused by Mast Cell Activation Syndrome. Mast cells are stored in our bones. They are the cells that respond to "threats" in our bodies. They cause swelling around a bee sting. An itchy mouth for those allergic to cinnamon. My immune system, however, doesn't know how to manage these cells correctly. My body can have a reaction to anything and everything.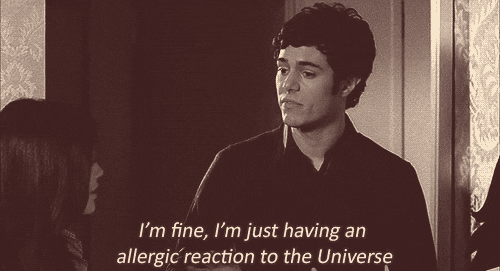 Once my immune system identifies a food as a threat, it causes a full body reaction. Headache. Achy muscles. Nausea. Reflux. Vomiting. Extreme bloating. Gut packing. Swollen tongue. Itchy mouth. Tight throat. Sore joints. Rashes. Insert other unpleasant sensation here _____.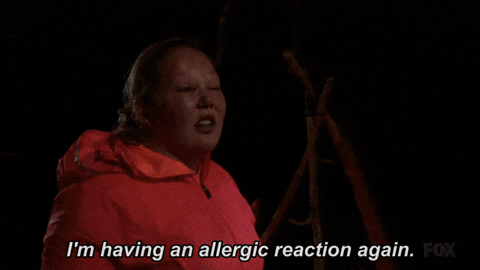 My immune system is joined in its attack on my gut by dysautonomia. Basically, my nervous system can't regulate normal human functions like digestion, heart rate, or blood pressure. So yeah, I'm starving.
Hunger seems an ironic notion in America. The land of McDonald's and dollar burgers. Ice cream shops. Pizza deliveries. My own fridge stocked with fresh veggies and meat. All things I can't eat. All a small form of torture. Like not having time to fully charge a cell phone. Or a computer randomly updating in the middle of a project. Torture.
No matter how torturous, hunger has given me one thing: perspective about what really matters. It's not the small things. Like losing a phone charger. It's not even the big things. Like your car breaking down. No. What matters is surviving. Making quality of life where there is none.
The big things, like hunger, don't matter. It's useless to fuss over and be anxious about. I can't control it. What matters is finding joy despite sucky living conditions. My own starvation has made me think about populations around the world experiencing famine and drought.
"Some 795 million people in the world do not have enough food to lead a healthy active life. That's about one in nine people on earth. The vast majority of the world's hungry people live in developing countries, where 12.9 percent of the population is undernourished." – Food Aid
Whole communities face starvation for the duration of generations. Where is the quality of life there? Can happiness be found? Can peace be attained? My answer is yes, but only through the right medium.
I can't imagine where I'd be without God. It seems while everything around me is in chaos, I'm in the eye of the storm. Recently, peace has been provided through this scripture:
"Behold, I have put before you an open door which no one can shut, because you have a little power, and have kept my word, and have not denied my name."
In Christ, there is always a way out. A path. A light which illuminates the heart to search for beauty in the tragic. To transcend the physical for deep spiritual appreciation for the "menial" matters of life. Nature. Children's laughter. The texture of the rod in my closet, upon which my close hang.
The light shines in the darkness, and the darkness has not overcome it.
There is always a light available.  Illumination amongst hunger and famine. A blinding hope despite tight finances and tumultuous marriages. A path through cancer and broken friendships. A transcendence of depression and anxiety. There is quality of life beyond the taking of life. That quality exists in the arms of Christ.
Psalm 139:11-12
If I say, "Surely the darkness shall fall on me," Even the night shall be light about me; Indeed, the darkness shall not hide from You, But the night shines as the day; The darkness and the light are both alike to You.
Hunger has given me pain. Watching me starve has affected my family. However, it is another thing to learn from. Another bend in the path upon which God has placed me. Another open door to escape the dark cell of this failing body.
With the good doctors I have accumulated, we are working to solve my starvation. So no. dad, I haven't gained weight. But I will soon.