"You're depressed. You have to be," my doctor told me. Frankly. Rudely. I leaned away from him, trying not to let the sudden coldness in my demeanor crawl onto my face.
"But I'm not. I'm really content right now," I replied, frustrated at his ignorant statement. He made without asking me any questions about my mental health (see You'll Chuckle at These Things Some Christians Have Told Me About My Illness).
"No. You'll look back one day and realize you were really depressed. You have to be, with everything you're going through," he said.
---
I'm not a fan of rules. At least, I would like to believe I'm an occasional rebel. Growing up, I was a stickler for how-tos and whatnots. The rules told you what to do, how to act, and how to answer. Now, I'm learning most rules are only a general guideline made up by a bunch of people trying to be adults. Say please and thank you. Waste not want not. Don't squat with spurs on.
Then there are the biological rules. Heat is essential to keep from freezing. Food is needed to sustain life. Cats make perfect coyote bait. Biological. Guidelines.
The kind of rule I want to discuss falls into the latter category. The rule: suffocating isolation is cause for human sadness and depression. This rule? This rule doesn't apply to me. God has broken it. He breaks chains. He's a rebel. Think of Jesus in a leather-fringed jacket. On a motorcycle. A motorcycle that flies on the backs of angels trumpeting to the tune of "I'm the Highway Out of Hell."
The human mind needs stimulation. Company. Community. Endless hours on Facebook watching videos of fluffy felines. The absence of such things is supposed to fuel depression. It's supposed to crush the spirit and the will. To wedge desperation between the cracks of existence paired with irrelevancy. Purpose never fulfilled. Potential never gleaned. That's gloomier than a rainy night in Portland.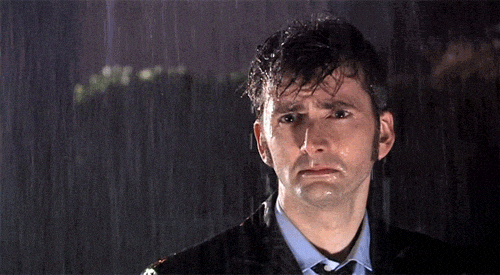 My days would sound sad to most individuals. Roll out of bed at 8. Take my morning meds. Unhook from the IV fluids in my arm. Hook up to my IV nutrition. Make my morning coffee. Clean up the kitchen. Crawl back to bed. Do my Bible study. Call my doctor. Make appointments. Take some painkillers. Pay medical bills. Watch Netflix. Try not to cry from the pain. Watch YouTube. Heave over a trashcan. Try to write a letter. Get too fatigued halfway through. Take a nap. Etc… Alone. All day. In a dark room.
Sounds depressing, right? Weird, because I don't feel sad about my life. It only sounds sad because the description lacks context. How do I explain the company I feel in the absence of other human bodies? How do I describe contentment despite the fact I can't work, go to social gatherings, or pursue my dreams? How do I portray the growth I'm experiencing within the suffocating limitations of my circumstances?
I can use one word: God.
Though my health is on a steady decline, I can genuinely say I'm thriving spiritually and emotionally. God has healed me in so many ways. Not ways people can see on the outside. Not physically, with band-aids, gauze, and a hot pink body cast. He's healed me emotionally and spiritually. He's been working on me, chiseling away the toxic and self-centered notions in my life. I love the new person I'm becoming, the person He's making me.
Being locked in the prison of my body has forced me into a room with all my worst fears. It has given me space to ask all the hard questions. It causes me to look straight into the eyes of human depravity. There is no hiding here. I am naked in a room full of harsh realities.
In the shadow of my Savior's wings, however, any scary shadow is chased away by bursts of light! God answers all my questions with "I'm in control," "Just trust me," and "I'm working all things for good." I'm at peace.  Like an infant sleeping in its mother's arms. Like self-righteous hipsters in a Starbucks. Like a white girl in Chipotle.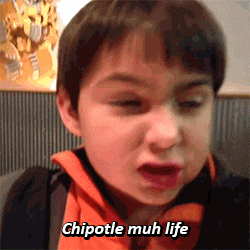 Without limitation, I'm convinced I would have never been able to learn the lessons I'm currently gleaning from being caged in a failing body. With shackles on my health and limits on my energy, God is taking me to new frontiers of mind and spirit.
While I see my friends traveling the world, getting married, and going on other grand adventures, I have reason to be envious. I'm not. Yes, it looks as if they are having all the fun on the outside. Because they are. But so is everyone else. The travel trend is bringing everyone through Europe. Backpacking in the Alps. Galivanting through Hong Kong.
Marriage isn't a new concept either. It's as old as Adam's missing rib. Two people committing to one another for the rest of their lives. That's a prison in itself. I only joke. Sort of.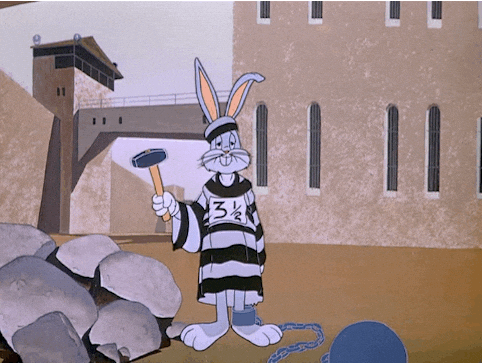 Me? Well, I get to go on a unique excursion. The places I go are unmarked. Few have wandered into this great unknown. It is a journey constructed just for me. A sacred mission. A deep mystery.
My mysterious adventure isn't Instagram friendly. I can't take photos of my thought journeys into the depths of God's love. I can't post a Snapchat story on the intellectual trails through forests of theological and academic subjects. My journey is a private one. A secret mission, unattainable and inconceivable to those around me with whole bodies (see Goosebumps in the Sun: Why I'm Glad for the Pain…). It's impossible for them to dive as deep as I into these mysterious, unexplored realms of spiritual and intellectual frontiers. Just as the four senses are heightened in the absence of the fifth, the mind and soul grow greater in the absence of physical liberation.
Therefore I tell you, do not worry about your life, what you will eat or drink; or about your body, what you will wear. Is not life more than food, and the body more than clothes? Look at the birds of the air; they do not sow or reap or store away in barns, and yet your heavenly Father feeds them. Are you not much more valuable than they? Can any one of you by worrying add a single hour to your life? – Matthew 6:25-27
Heightened spiritual and mental adventures in absence of physical ability aren't the general rule. Such is the opposite. In reference to the earlier notion of biological rules, a person who is locked away in her own body is prone to depression and other mood disorders. However, God doesn't play by the rules of human limitation. Finding the exciting adventures in one's spirit is spurred by a reliance on God. An intentional seeking of His character. A constant inquiry of His faithfulness. Work is required in climbing the doubts and hurts of the soul in hot pursuit of the understanding of God. Only in pure trust, and earnest seeking, of God can a person truly become content in all things. All the while being filled with wonder at the new spiritual treasures to be found.
And why do you worry about clothes? See how the flowers of the field grow. They do not labor or spin. 29 Yet I tell you that not even Solomon in all his splendor was dressed like one of these. 30 If that is how God clothes the grass of the field, which is here today and tomorrow is thrown into the fire, will he not much more clothe you—you of little faith? – Matthew 6:28-30
I must choose to trust God or trust in myself. Putting faith in my own capabilities will always be a source of anxiety. I cannot defy biological rules. I am unreliable. My body has proved such again and again. Choosing to trust God, however, not only relieves me from those worries but also offers adventurous knowledge I could never glean from any amount of reading. Listening to podcasts. Watching YouTube tutorials.
God doesn't play by the rules when it comes to storing up knowledge, wisdom, and adventure for His children (Proverbs 2:6-7). He defies all logic in giving joy in the midst of brokenness. He paves roads of peace over chaotic health issues. He is a rebel. A rulebreaker. In conjunction with Jesus and the Holy Spirit, God formed the original biker gang.
I am as content as ever. I feel free and exhilarated. God has captured my heart and my imagination. As soon as I find worry arising over my circumstances God makes Himself bigger than any fear. When I come across a barrier in the path, God reveals a side trail of provision. There isn't an end to the knowledge of God. No end to His revelation. No end to His adventures.
So no, doctor, I'm not depressed.
So do not worry, saying, 'What shall we eat?' or 'What shall we drink?' or 'What shall we wear?' For the pagans run after all these things, and your heavenly Father knows that you need them. But seek first his kingdom and his righteousness, and all these things will be given to you as well. Therefore do not worry about tomorrow, for tomorrow will worry about itself. Each day has enough trouble of its own. – Matthew 6:31-34